I am Ashley Foster B.S., CBCC-KA, the Founder, Owner and Lead Consultant for Complete K-9 LLC. Working with dogs was a childhood dream that evolved into a professional passion. I got involved professionally with dogs in 1994 and continued to expand my education over the years, working to obtain a Bachelors in Zoology, a Professional Dog Training Certification as well as a Certificate in Behavior Consulting for Canines (1 of only 161 world-wide).
With over 25 years of experience as a trainer and behavior consultant to both clients and veterinary clinics, and with my on-going passion for continuing education, I offer clients the most innovative, effective and dog-friendly training and behavior consulting services available.
Early in my profession I utilized traditional methods, which used averse and corrective based techniques, but I never felt good about it. I pushed myself to evolve and crossed-over to become a trainer that no longer uses traditional techniques and only uses positive, force-free, science-based, and dog-friendly methods. This means that I DO NOT use aversive tools (shock, pinch or choke collars) or methods; nor do I adhere to, or support the use of, pack-theory or dominance models, ever!
I am not just a dog-trainer/behavior consultant but a human educator. I love working with people just as much as I do dogs. My goal is to educate people on advances in the field of dog training and behavior and guide them to being able to use INNOVATIVE + EFFECTIVE + DOG FRIENDLY techniques that develop happy relationships with their dog.
I have participated in all realms of the "dog world" and have shared my life with a variety of dogs, some very challenging. Through it all the most important thing to me is the relationship that I have with my dogs and that they can be out enjoying the world with me. My desire for others to experience this kind of human-dog relationship is why I do this!
Visit the below links to learn more about why we only utilize positive, science-based, dog friendly techniques!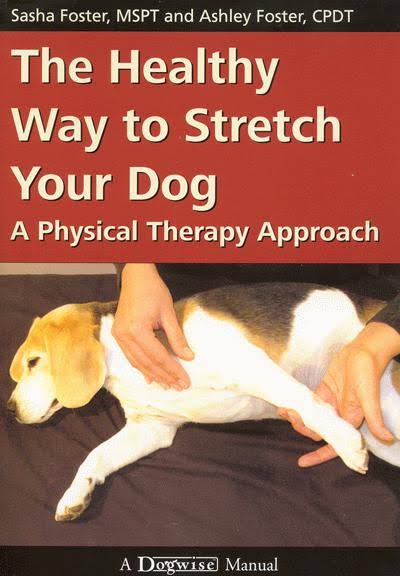 Ashley is the co-author of The Healthy Way to Stretch Your Dog. The 2009 Dog Writers Association of America, Maxwell Award Winner for the best Care and Health Book. You can click on the title above to find out more about this book that will help keep your dog healthy and fit!
The professional experience Ashley Foster CBCC-KA brings to you and your dog:
Over 25 years of professional experience, starting with a 2-year training apprenticeship where I completed a professional trainers' course, studied every AKC registered breed and worked hands on with over 50 breeds of dogs.

Bachelors of Science in Zoology with a focus on behavior.

CBCC-KA (Certified Behavior Consultant Canine). Held CPDT-KA (Certified Professional Dog Trainer) Certification from 2006-2015.

Board of Directors Member - Certification Council for Professional Dog Trainers.

Attends at least two training/behavior seminars annually to ensure that techniques used are at the top of the field.

Developed an innovative course on canine communication and advocacy in therapeutic settings for Canine Rehabilitation Institute.

Provide presentations to veterinary hospitals, universities and dog organizations.

Developed and managed a state-of-the art dog daycare, boarding and training facility for 8 years and developed Gentle Handling Practices for facility and hospital staff.

Developed and completed a year-long project pairing "at-risk" youth with "at-risk" dogs to look at the benefits of the human-animal bond.

10 years of experience screening, training and coordinating human-animal teams to do Animal-Assisted Therapy in over 30 facilities throughout Colorado.
Our Other Ashley
Ashley Ladd (our administrative ninja!) has been working in pet care since 2005 and has been lucky enough to find people and facilities that have allowed her to grow and learn about canine behavior and science-based training methods.
Client interactions are the best part of her day!
She lives in Loveland with her 5 year old son, Warren, four Australian Shepherds, and operates Covalent Pet Care.